Fill out the form for your eBay order and press "Submit".  Available fonts are shown below the form.  Click on the image to see a detailed view of fonts.
All text will be centered on the truss rod cover.  Leave line 2 blank if there is only one line of text.  Engravings are color filled in white.  Remember that the longer the message the smaller the text will be.
Please note the script fonts and the Old English font(fonts D, E, G, and H) don't look good in all CAPS unless used for initials.
Send us an eBay message with your engraving font and text choice if you don't receive a confirmation message or email.
Send the below information via eBay message if you don't get an email confirmation after hitting the "Submit Form" button. Some browsers have issues sending the form.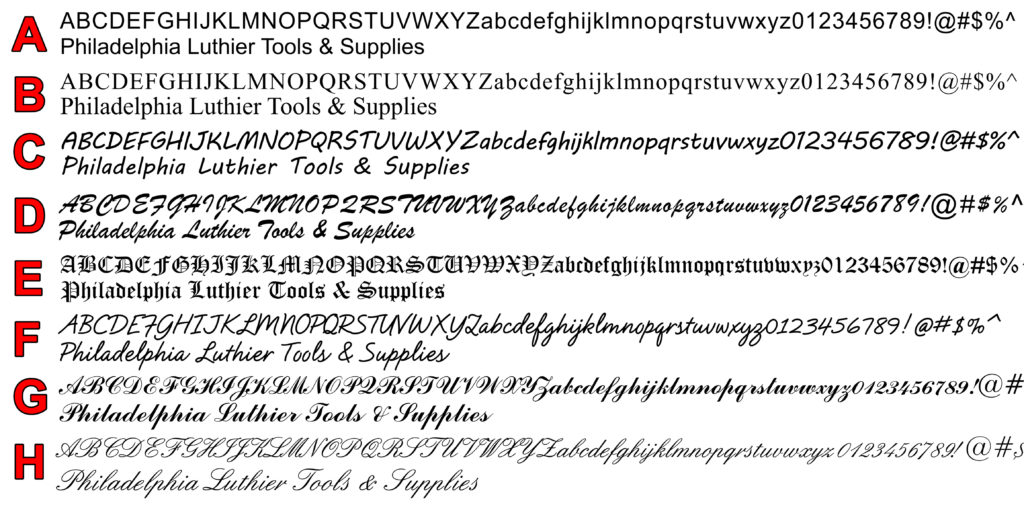 Font Names
A Arial
B Times Roman
C MV Boli
D Brush Script MT
E Old English Text MT
F Natural Script Bold
G Commercial Script BT
H English157 BT