Everyone has different ways of shaping a new nut or saddle from a bone blank. Is there a right or wrong way? Nope. There are definitely ways that are a lot faster than others. It typically only takes me about 5 minutes from start to finish…possibly less if I'm in a hurry.
Let me show you how I make one in our shop.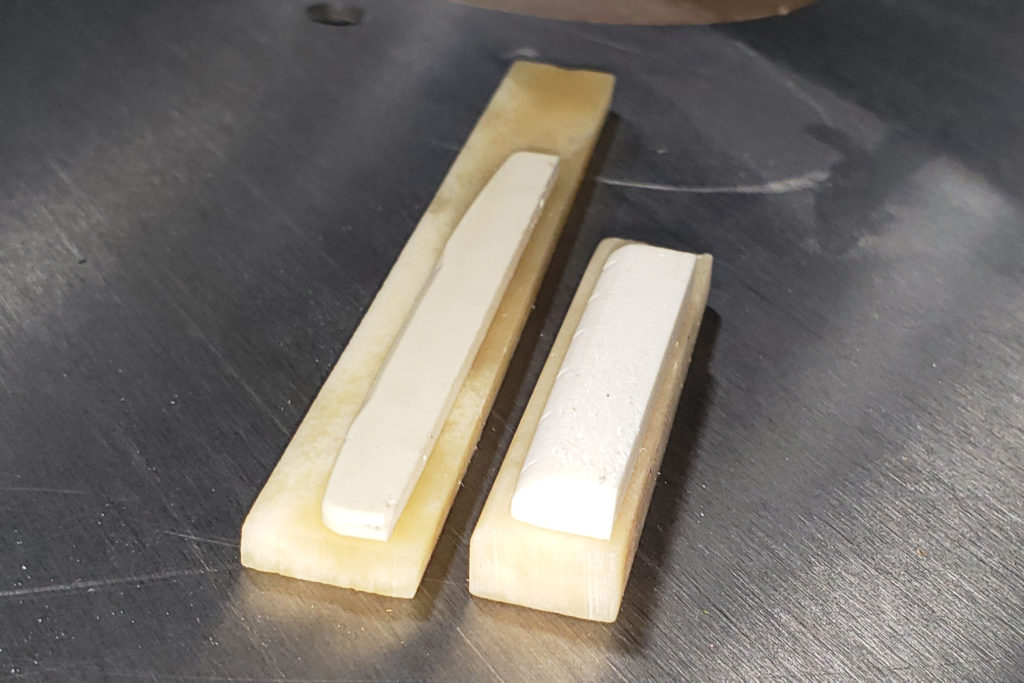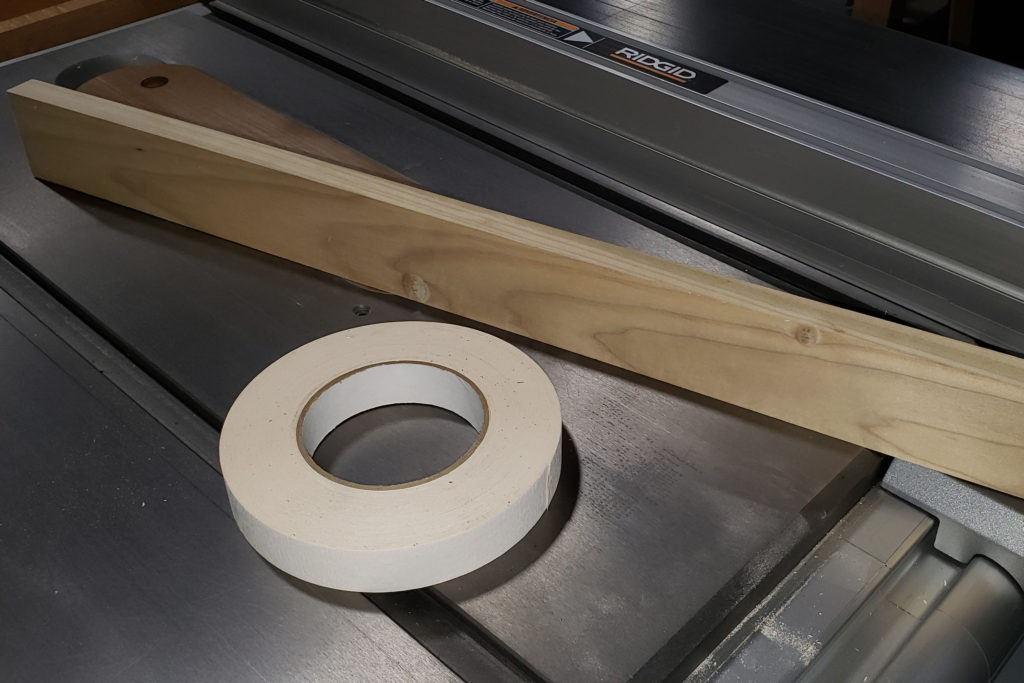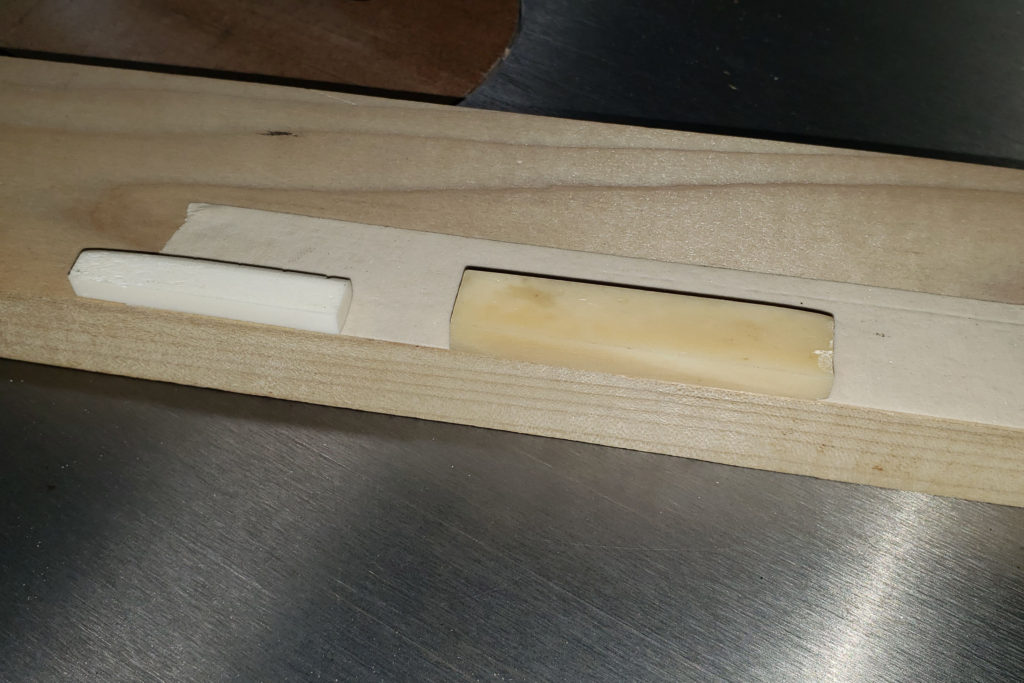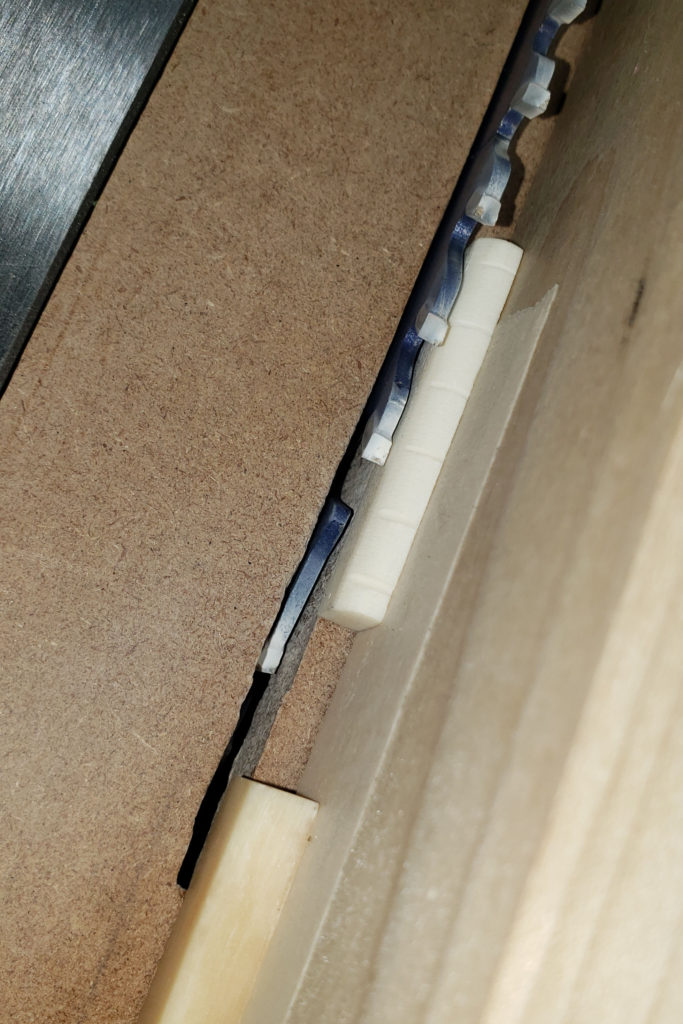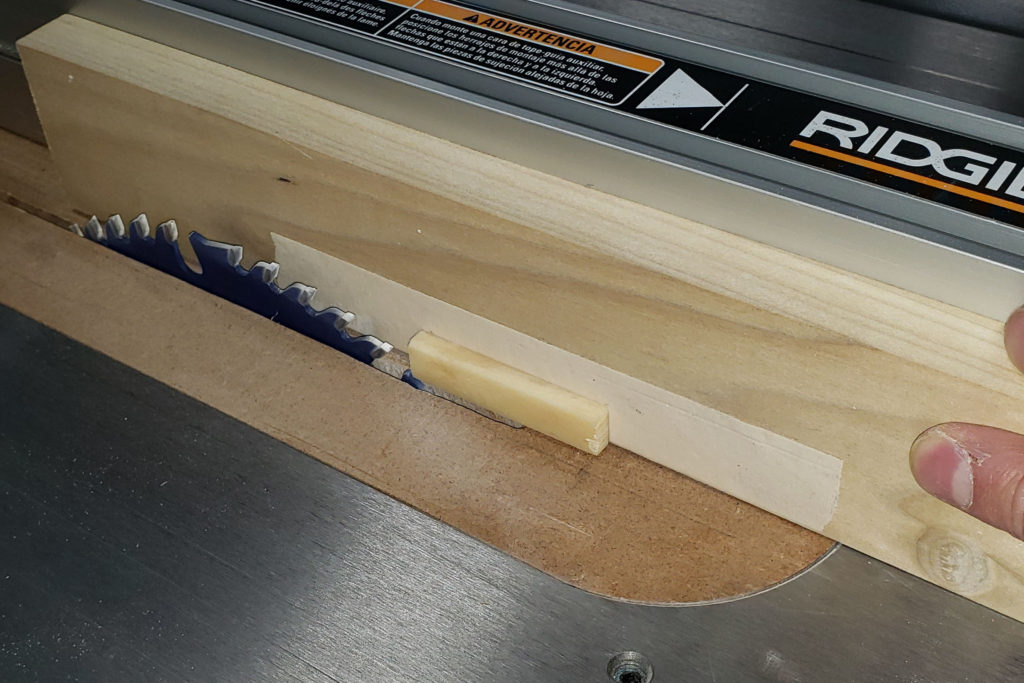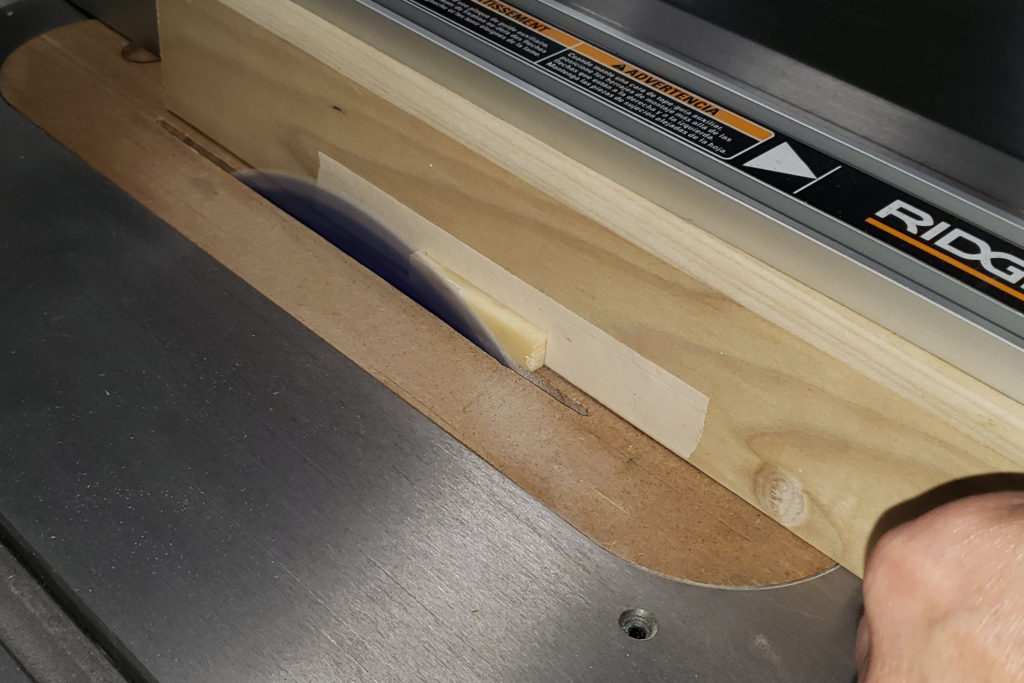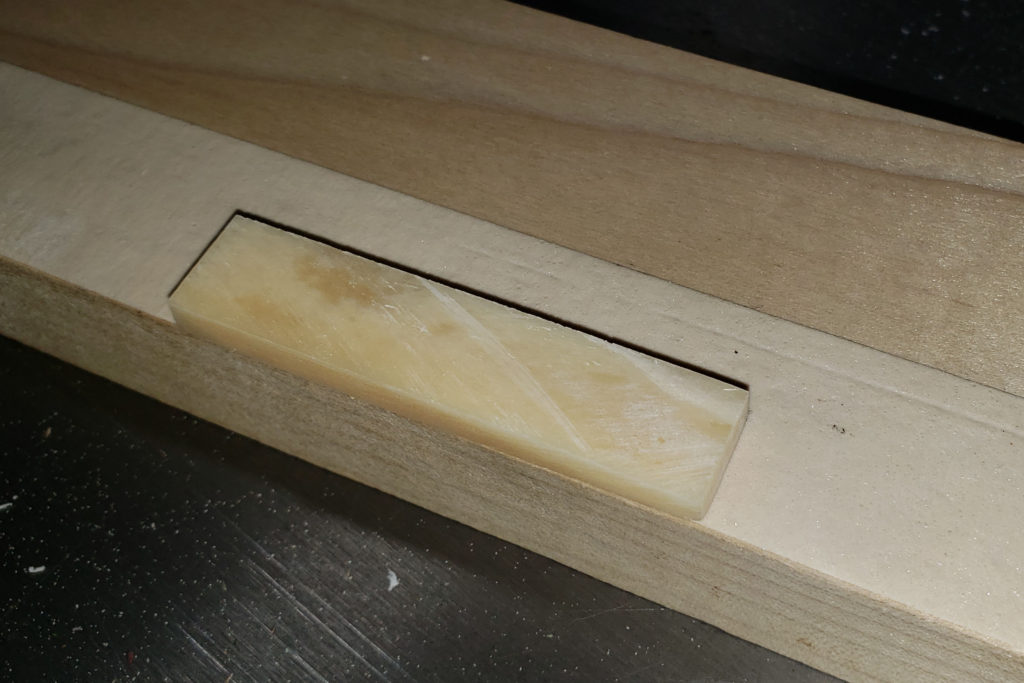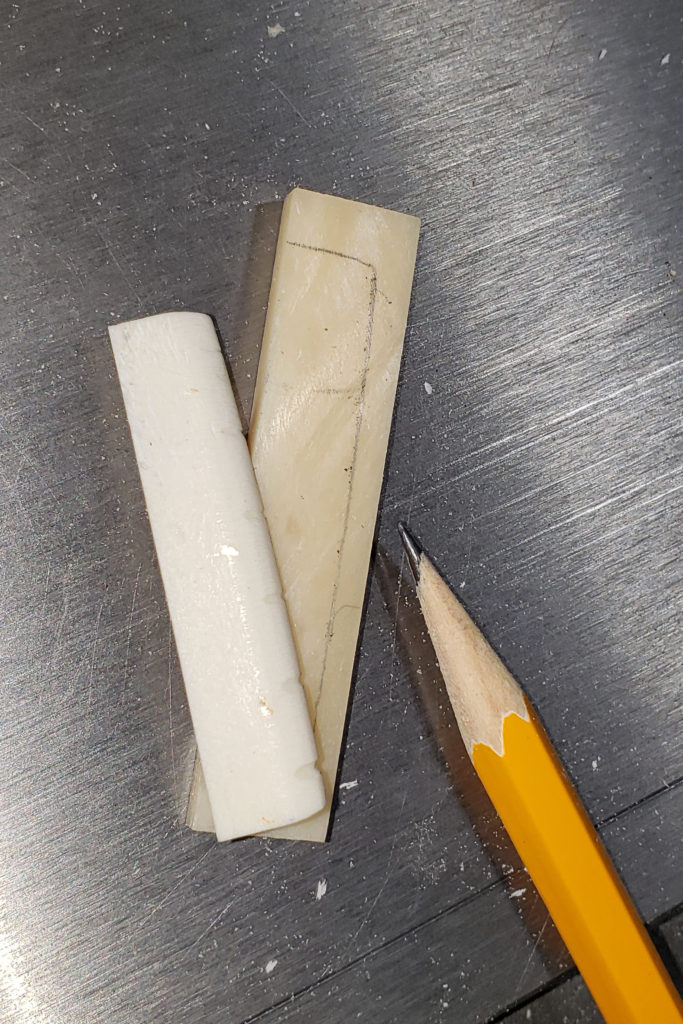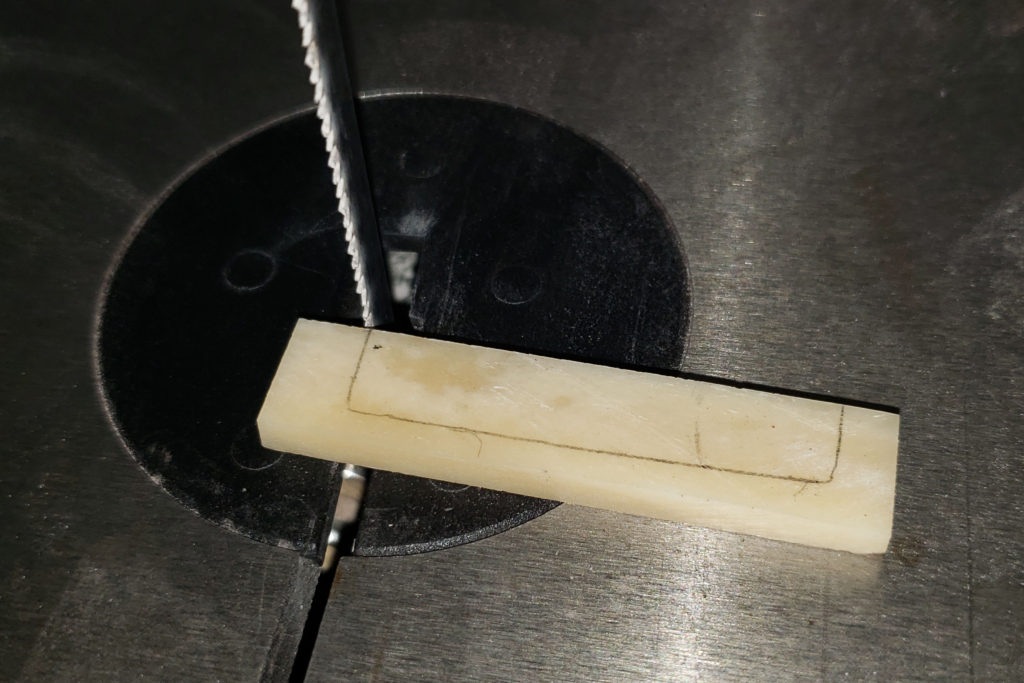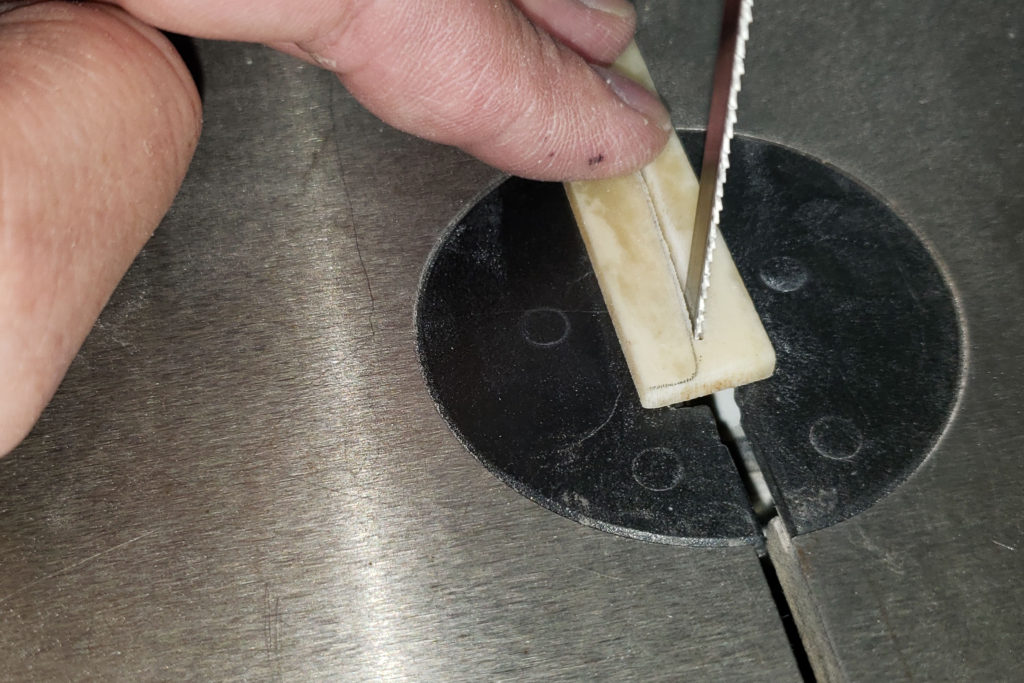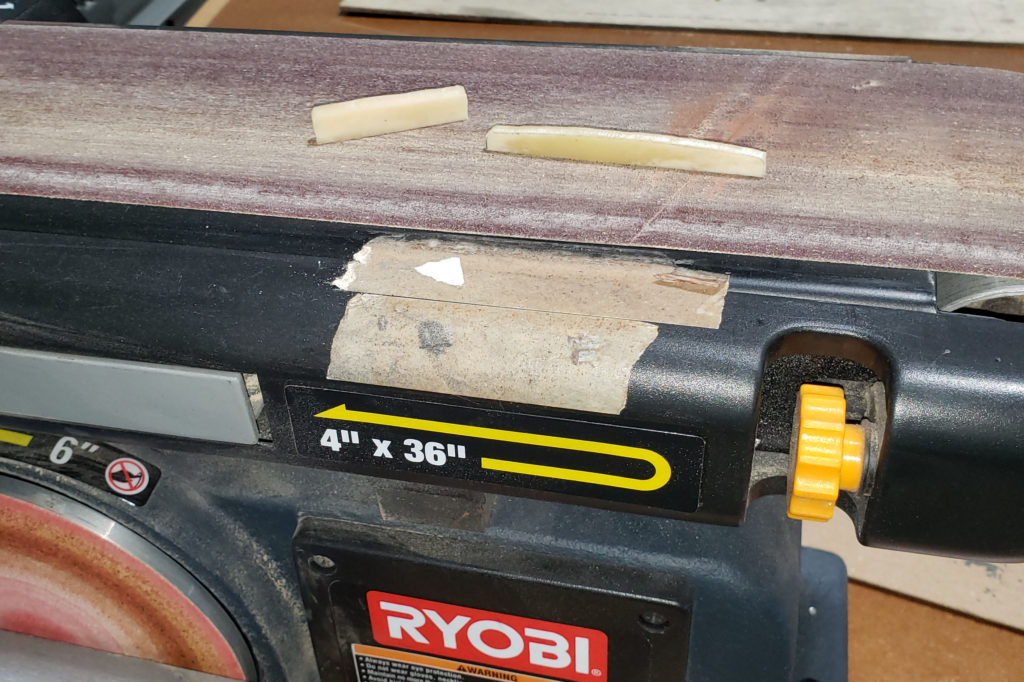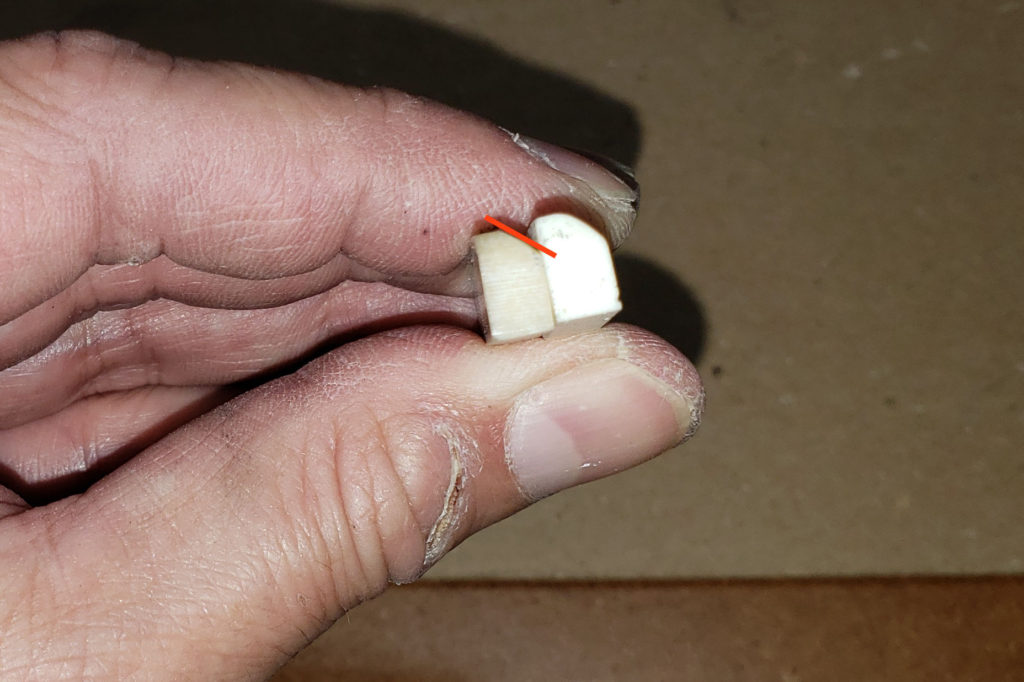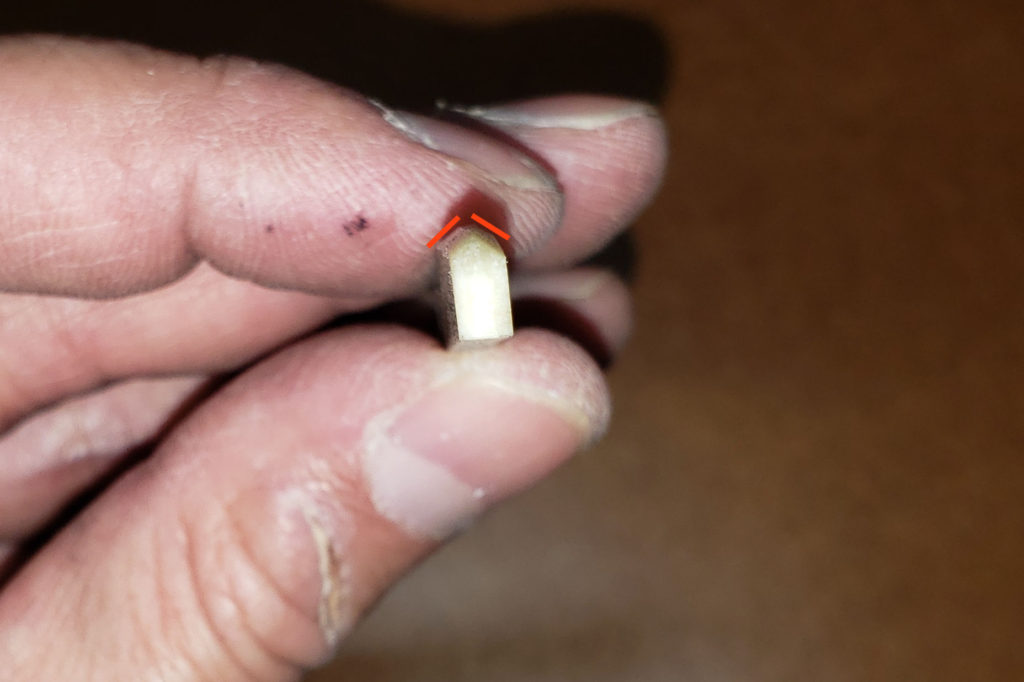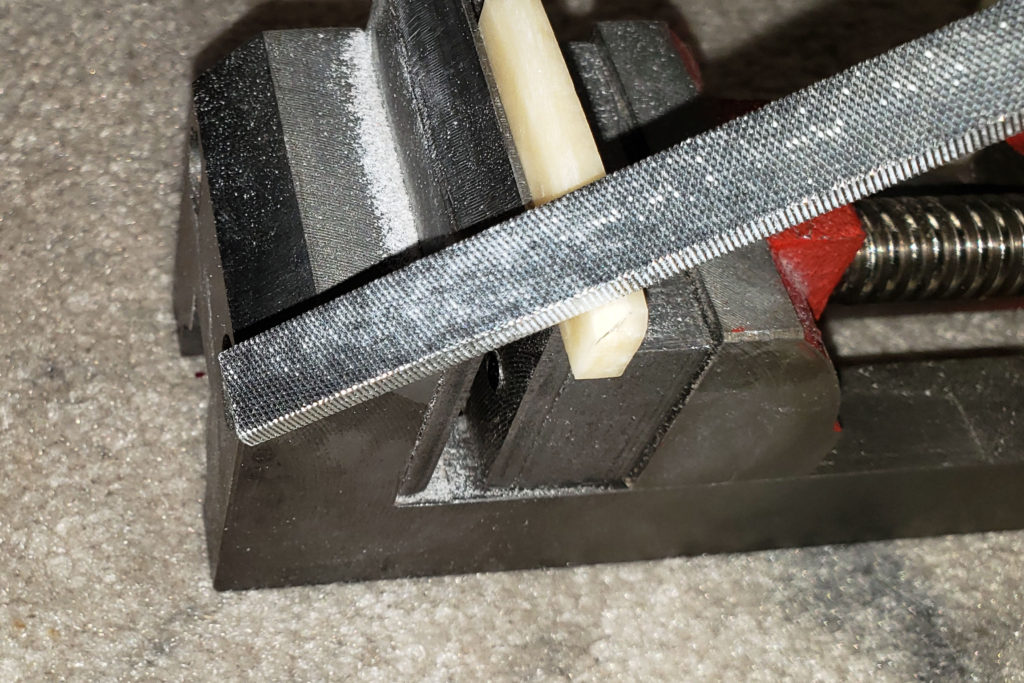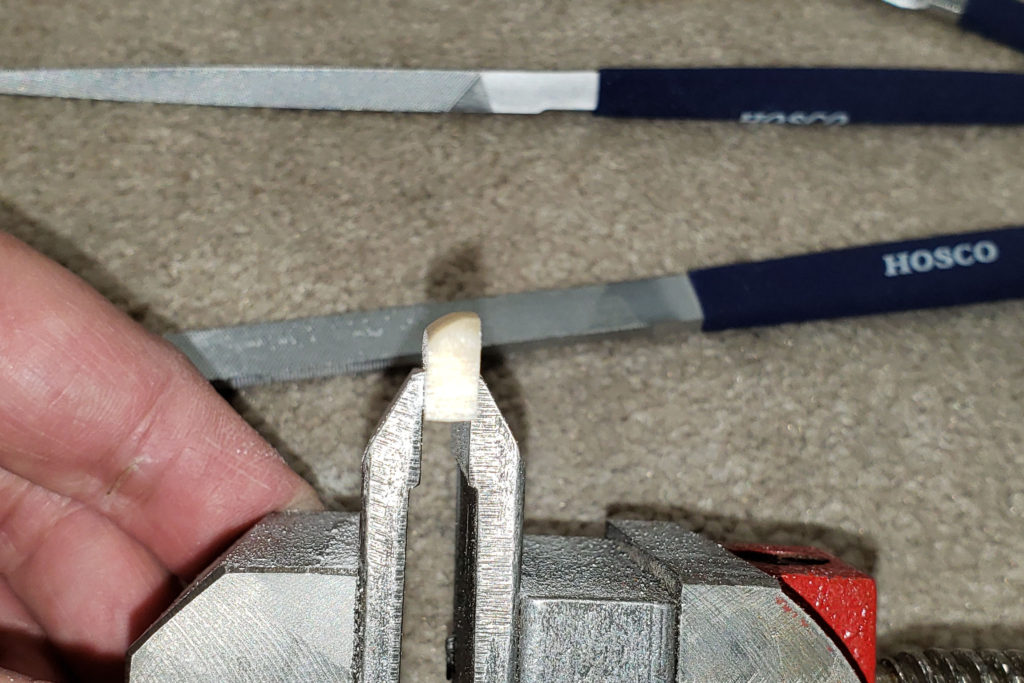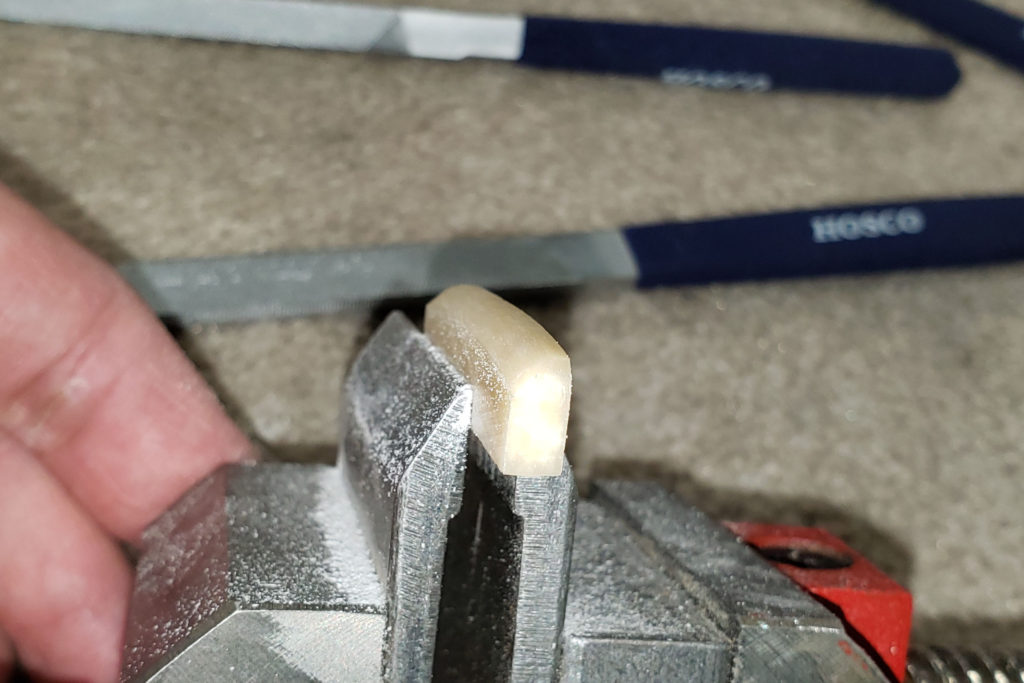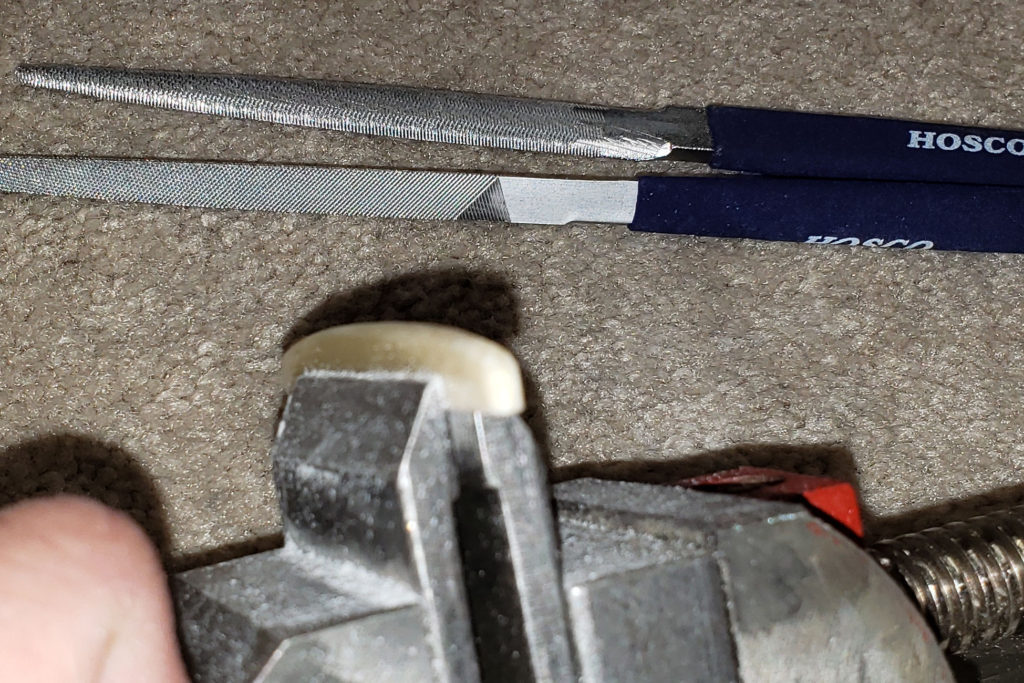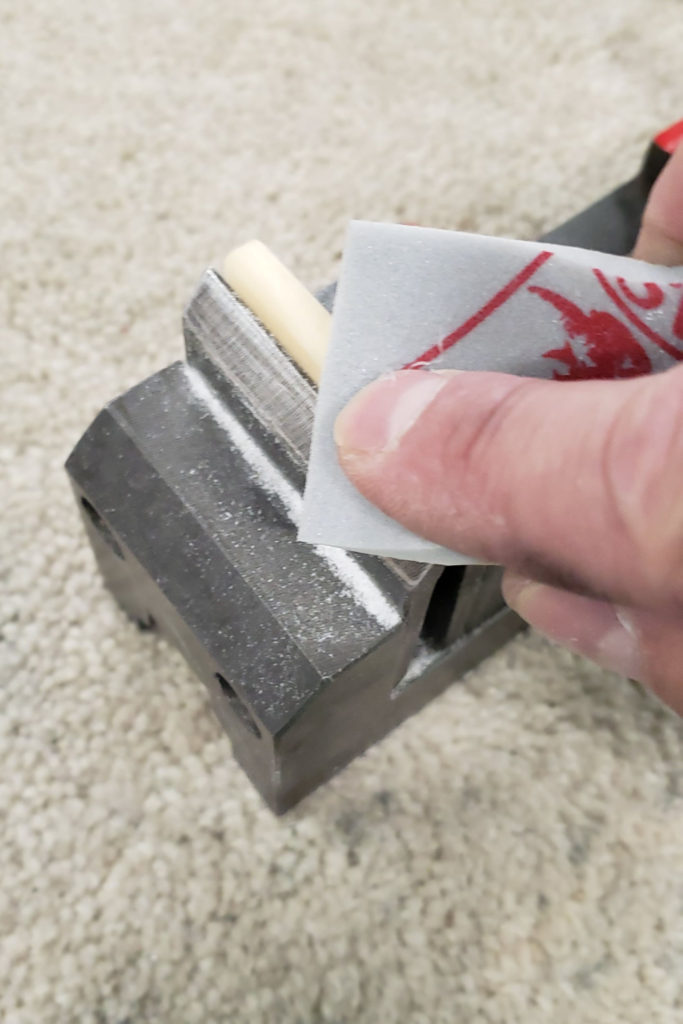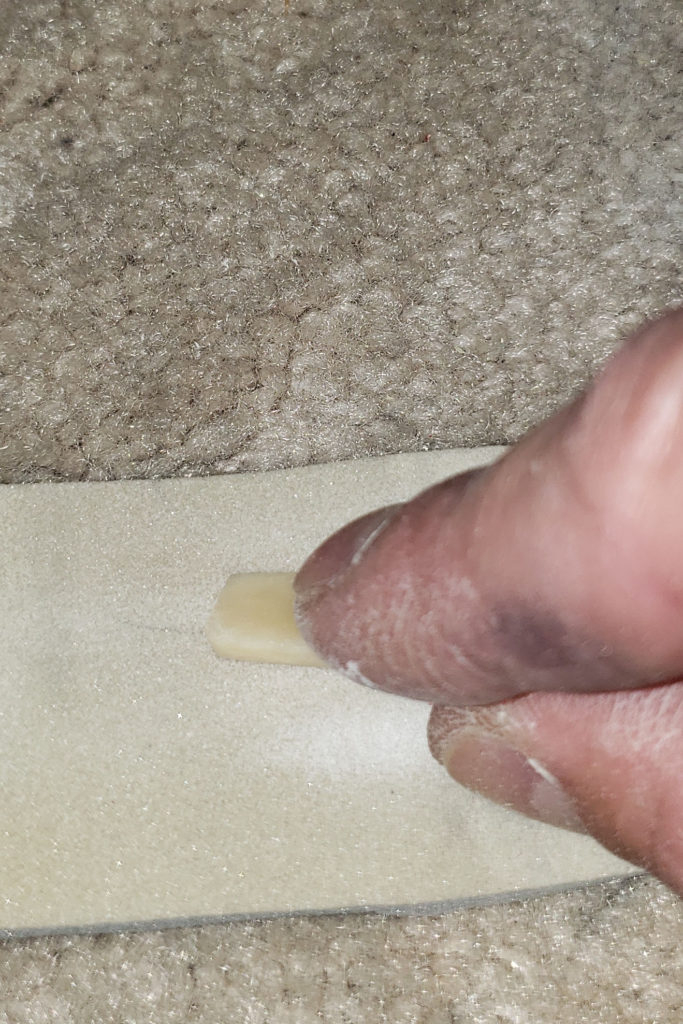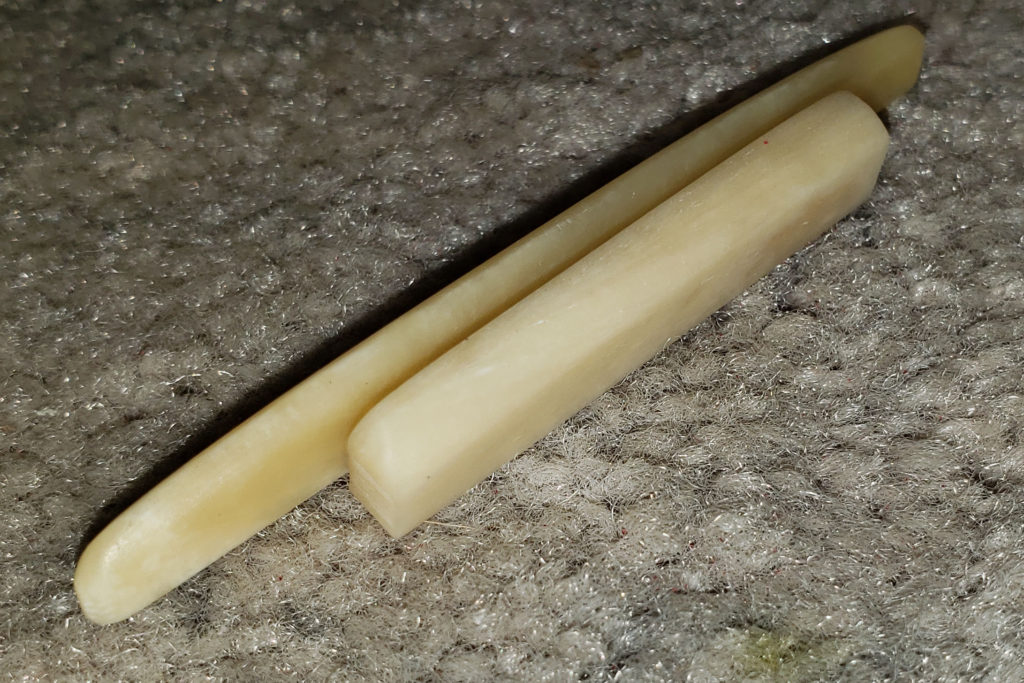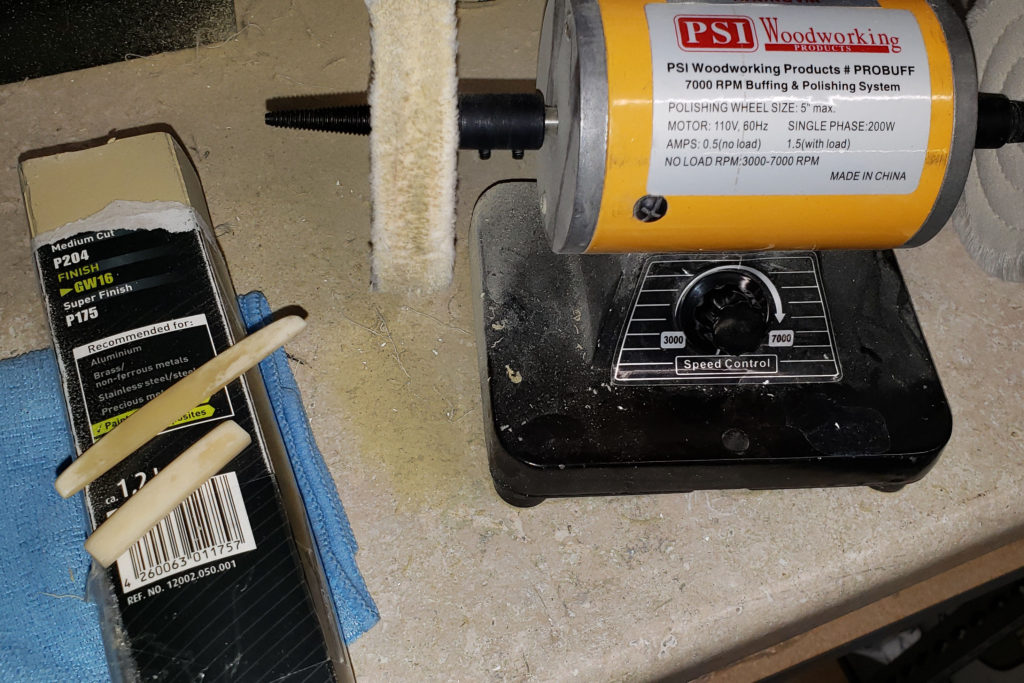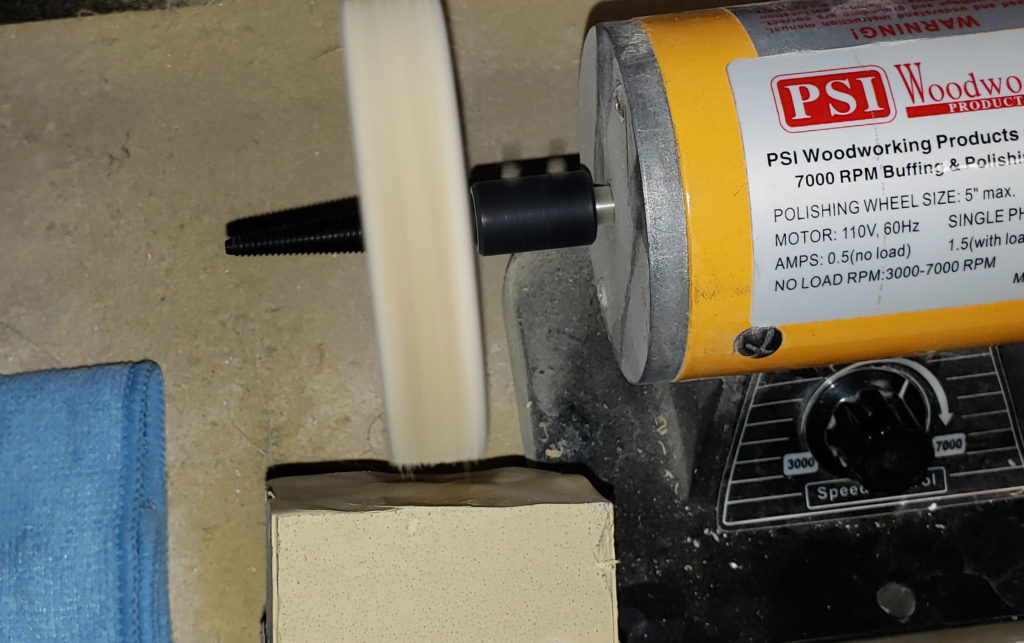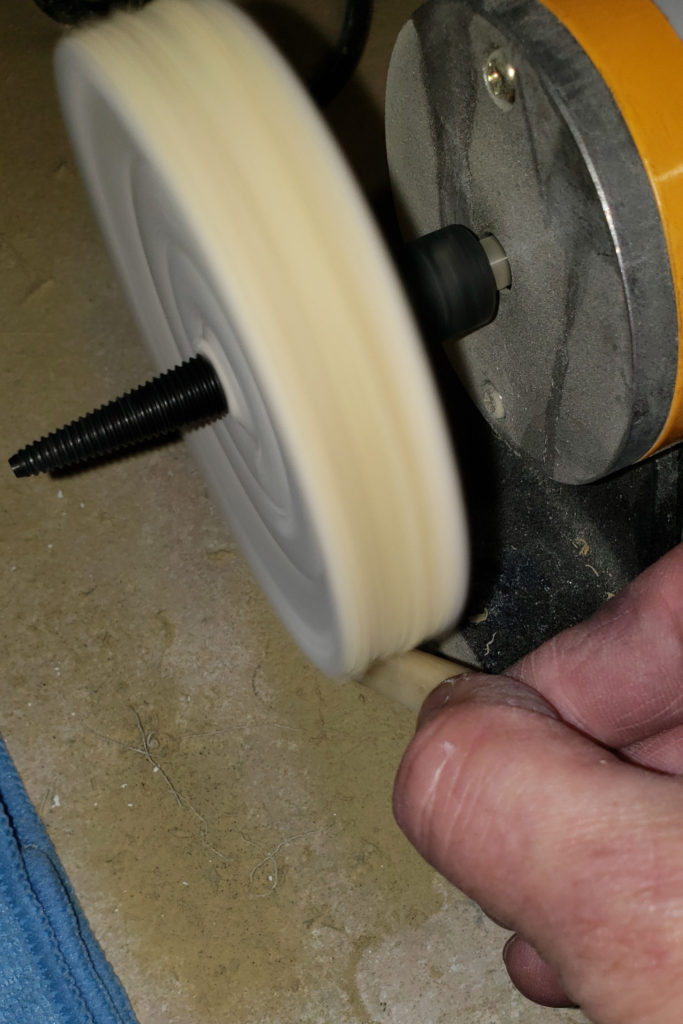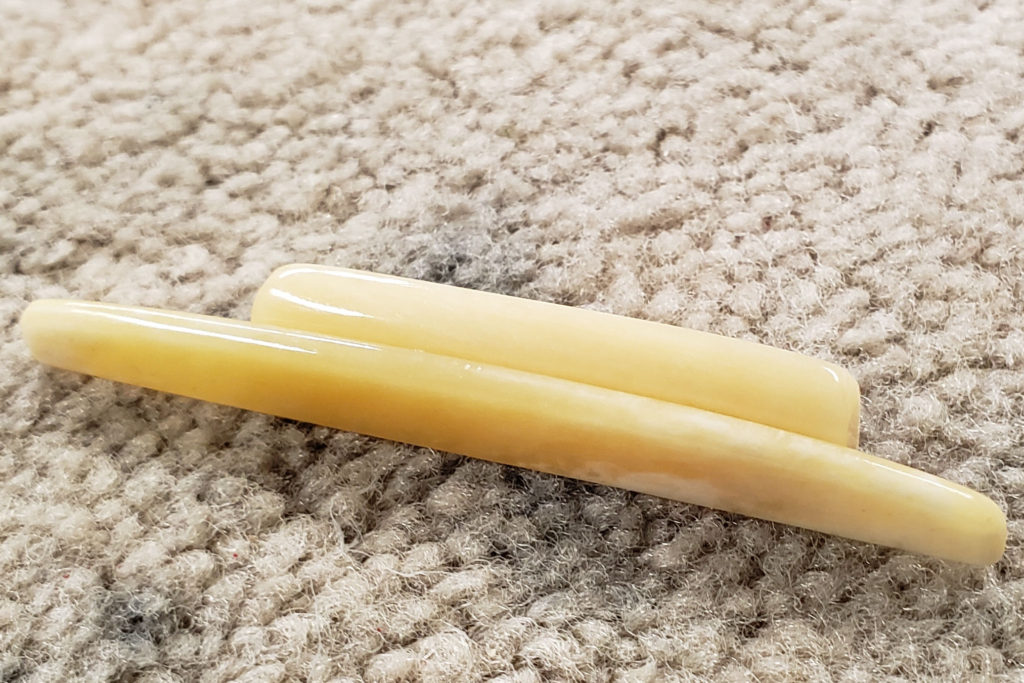 Some final thoughts or questions that some of you might have.
First, is a using a table saw to thin blanks…dangerous? I think so, especially if you don't know what you are doing or are at least confident in using one.
Second, will this screw up my table saw blade? I haven't found that to be a problem. I do use a quality carbide tipped blade and never had an issue going back and forth between wood and bone. I have found that a good quality blade will give you a better finish every time whether on wood or bone.
Third, does the type of double-sided tape matter? Yes, absolutely. Use the best you can get. You don't want the nut blank to come loose when you running it through the table saw. The blank can be a very dangerous projectile.
Here are some links to the items shown in this post.
Bone nut blanks…. https://www.philadelphialuthiertools.com/guitar-bass-nuts-saddles/
The best double-sided template tape – https://www.philadelphialuthiertools.com/luthier-tools/misc-tools/router-template-cnc-double-sided-mounting-masking-tape-1-x-36yds/
Table Saw – any good quality table saw, preferably, with a cast iron top and a zero clearance insert
Table Top Bandsaw – https://www.amazon.com/WEN-3959-2-5-Amp-9-Inch-Benchtop/dp/B077QMBTLP There are lots of these that all look exactly the same. Probably all made in the same factory just rebranded. Mine is actually a Sears Craftsmen.
Belt Sander – Another Amazon link – https://www.amazon.com/WEN-6502T-4-3-Amp-Belt-Sander/dp/B07KL4QGSQ . Same as above. Mine looks exactly like this one but is branded Ryobi for Lowes
Hosco Nut and Saddle files – https://www.philadelphialuthiertools.com/luthier-tools/files/guitar-nut-and-saddle-shaping-file-set-3-files/
StewMac Nut and Saddle Vise – https://www.stewmac.com/Luthier_Tools/Types_of_Tools/Vises/Nut_and_Saddle_Vise.html
Foam Sandpaper – https://www.philadelphialuthiertools.com/luthier-tools/abrasives/micro-mesh-2-x-2-soft-touch-pad-variety-pack/
Small Buffing Setup – https://www.pennstateind.com/store/PROBUFF.html Lots of lesser-priced buffers are available on Amazon and eBay if you are looking to save some money. The compound that comes with it might be OK.
Menzerna Buffing Compound – https://www.jescarguitar.com/?product=menzerna-wax-16