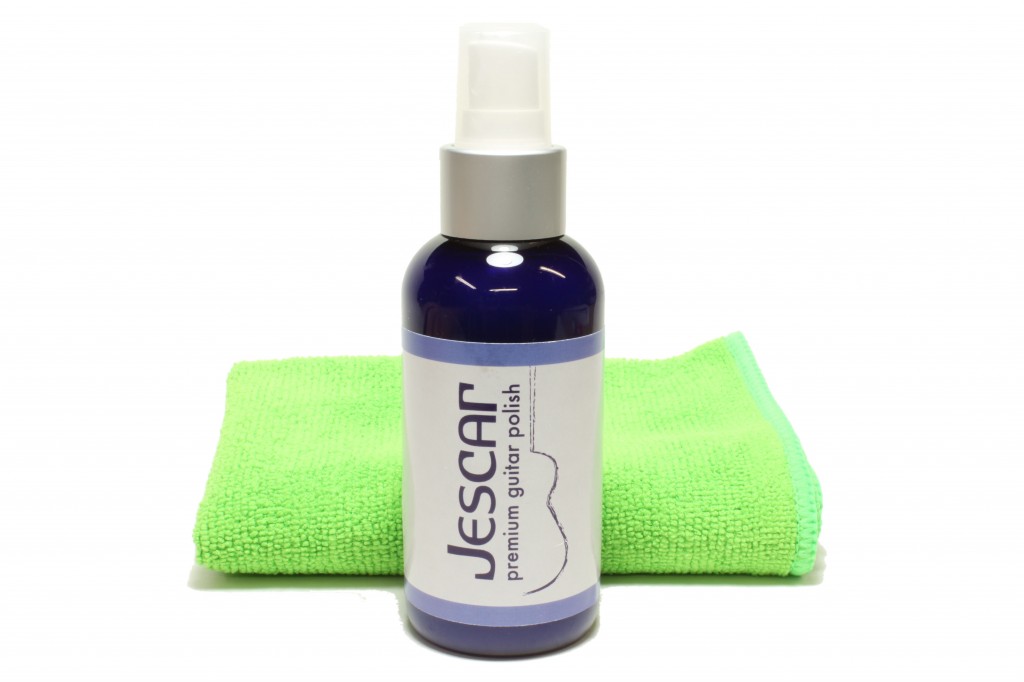 We are now offer Jescar Premium Guitar Polish at Philadelphia Luthier Tools & Supplies.  This is the best guitar polish I have ever used!  It works so well that I wanted to offer it our customers.  I really like the way it leaves all of my guitars looking and feeling great without the use of waxes or silicone.  The great smell doesn't hurt either.
Why Jescar?  Most of you know Jescar for their fretwire.  They are one the largest supplier of fretwire to the US music industry.  What some of you probably don't know is that Jescar is also the parent company of MenzernaUSA, the largest supplier of buffing and polishing compounds in the music industry for high-gloss finishing.  If your guitar, bass, or piano has a high-gloss factory finish chances are they provided the manufacturer or luthier with the polishing compounds for their finishing process.
Jescar's premium guitar polish comes in a convenient 4 oz spray bottle and includes a free microfiber cloth.  Small enough to be stored easily in your guitar case.  As much as I like the polish, I would also like to mention how nice the blue spray bottle is.  Probably sounds little weird to talk about the spray bottle but it sprays the polish so fine and perfect that a little goes a long way.  Only a few spritz is enough to clean and polish the whole front of a guitar!
Jescar premium guitar polish will keep your instrument clean and glossy, however it is not designed to remove surface scratches.  You will find Jescar polish available here.   If you have any questions, you can send us an email at support.